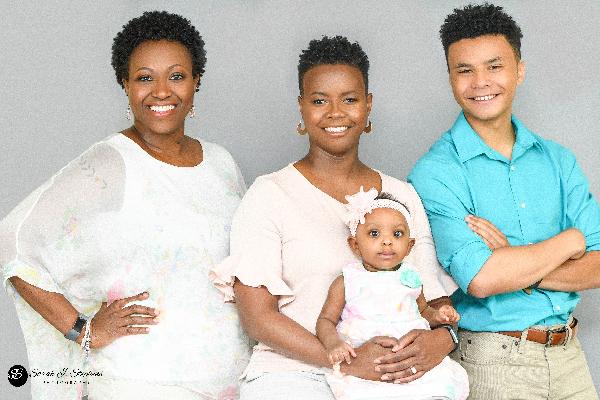 Meet our Senior Pastors
Apostle Tiffany Adams is a sociologist-turned-theologian, spiritual teacher, pastor, and therapist. GLAAD ("Gay & Lesbian Alliance Against Defamation") named her "One of 6 South Carolinians Accelerating Acceptance for LGBT People."

She is a church planting pioneer and Senior Pastor of The Way Worship Center, formerly Kingdom Outreach Fellowship, the oldest LGBTQ affirming congregation led by a woman of color in the state of South Carolina. In its earliest stages, the ministry's weekly and bi-weekly outreach to the homeless in downtown Columbia (now in its 6th year) caught the eye of The United Way and developed into a formal partnership with The United Way and the City of Columbia to expand services to the homeless community.

Apostle Adams is the content creator of the "Fact vs Fiction" workshop, now on DVD, debunking the religious arguments surrounding sexuality in scripture. Her workshop has been presented at regional colleges and universities, most notably, Georgia State University and most controversially, Newberry (Christian) College and HBCU, South Carolina State University.

Having served on the Board of Directors for both SC Black Pride and SC Equality, she was honored with the "Unsung Hero Award" by the SC Pride Movement; and has been featured on the front page of South Carolina's statewide newspaper, on CBS and ABC Columbia, as well as on both progressive and Christian radio.

You can see and hear parts of Apostle Adams' story in GLAAD's short documentary film entitled "GLAAD Presents: State of Change – South Carolina" that looks at the lives of LGBT people and allies living in the Southern state. She was also selected to present at HRC's Time to Thrive national conference in Washington, DC and presented at The Gay Christian Network's National Conference in Pittsburgh, PA.

The newest chapter in her life introduces her private practice, Adams Family Wellness, to those who seek a holistic, spiritual approach to individual, couple, and family wellness. Using a hybrid approach to talk therapy, which combines spirituality, mindfulness, meditation, and energy transfer, her clients experience clarity, release, and freedom from emotional, mental, and spiritual anguish.

She is a Golden Girls super-fan, a yoga enthusiast, and a novice foodie. She escapes it all by retreating to Asheville with her wife and pretending to be wealthy vegan hippies.

Apostle Adams, her wife and co-pastor, R.G. along with their son Andrew welcomed Mackenzie Faith, the newest addition to their family mid-September 2018.

The Way Worship Center
PO Box 3194, West Columbia, SC 29171
Copyright &copy 2023 ChurchTrac Software, Inc.